Noteworthy papers — topics:
Sea-level rise acceleration?

Although many climate models predict that rising CO2 levels should cause accelerated sea level rise, sea level measurements show that, thus far, in response to roughly 3/4 century of substantial anthropogenically-driven CO2 increases, there has been no detectable acceleration in the rate of sea level rise. In fact, some studies have detected small a deceleration (slowing). Here are some papers which have reported the lack of acceleration in rate of sea level rise (h/t to Alberto Boretti, Robert Dean & Doug Lord):
Here's another list of peer-reviewed papers reporting the lack of measurable acceleration in rate of sea level rise:
http://www.populartechnology.net/2009/10/peer-reviewed-papers-supporting.html#Sea
Note: Among the most extreme predictions of accelerated sea level rise are those from German climatologist Stefan Rahmstorf.
How long should an LTT† sea level record be?

Multidecadal oscillations in regional sea levels mean that a minimum of 50-60 years of sea level data is required to establish a robust  †Long Term Trend (LTT). See:
Schlesinger, M. & Ramankutty, N. (1994), An oscillation in the global climate system of period 65-70 years. Nature, Vol. 367, pp. 723-726 (24 February 1994), doi:10.1038/367723a0 (p.1 is here)
Douglas, B. (1995). Global sea level change: Determination and interpretation. Reviews of Geophysics 33(S1): doi:10.1029/95RG00355. issn: 8755-1209.
Douglas B (1997). Global Sea Rise: a Redetermination, Surveys in Geophysics, Vol. 18, No. 2-3 (1997), 279-292, doi:10.1023/A:1006544227856.
Excerpt: "It is well established that sea level trends obtained from tide gauge records shorter than about 50-60 years are corrupted by interdecadal sea level variation..."
Mitchell W, Chittleborough J, Ronai B, and Lennon G W (2000), Sea Level Rise in Australia and the Pacific, in the Proceedings of the Pacific Islands Conference on Climate Change, Climate Variability and Sea Level Rise, Australian National Tidal Facility (NTF), 3-7 April 2000.
(See p.2; excerpt: "...it is scientifically unreasonable to consider historic records less than several decades to yield realistic estimates of sea level trends.")
Klyashtorin, L. (2001), UN FAO Fisheries Technical Paper 410: Climate Change and Long-Term Fluctuations of Commercial Catches - The Possibility of Forecasting, ISBN 92‑5‑104695‑6, ISSN 0429‑9345, 86 pp. (see p. 5)
AMSAT Pacific Country Report on Sea Level & Climate: Their Present State, Kiribati, June 2002, National Tidal Facility - Australia. See especially p.8. See also Willis Eschenbach's related analysis (of Tuvalu) here or here.
Knight, J.R., et al (2005), A signature of persistent natural thermohaline circulation cycles in observed climate, Geophysical Research Letters, 32, L20708. doi:10.1029/2005GL024233. (Discusses the approximately 65-year Atlantic Multidecadal Oscillation [AMO].)
Klyashtorin, L., and Lyubushin, A. (2007), Cyclic Climate Changes and Fish Productivity, VNIRO Publishing, 2007. 224 p. ISBN 978-5-85382-339-6.
Jevrejeva, S., J. C. Moore, A. Grinsted, and P. L. Woodworth (2008), Recent global sea level acceleration started over 200 years ago? Geophys. Res. Lett., 35, L08715, doi:10.1029/2008GL033611 (see p. 3).
Zervas, C. (2009), NOAA Technical Report NOS CO-OPS 053, Sea Level Variations of the United States, 1854 - 2006 (see p. xiii). This report is also a great resource with in-depth information about determination of sea-level trends from tide gauge measurement records.
Frolov, I., et al (2010), Climate Change in Eurasian Arctic Shelf Seas: Centennial Ice Cover Observations. Springer Science & Business Media, 2010. ISBN: 354085875X, 9783540858751. (The abstract notes an evident 60 year cycle, and Section 2.4 discusses it.)
Knudsen, N.F., et al (2011), Tracking the Atlantic Multidecadal Oscillation through the last 8,000 years. Nature Communications 2, Article number: 178 (2011), doi: 10.1038/ncomms1186.
Scafetta, N. (2012), "...an interval of just 30 years is the worst that can be chosen because it is half 60-year cycle, and it happened that for SLR the period 1975-2005 had this 60-year cycle during its warming phase (the temperature warming phase was about 1970-2000). So, if you fit the last 30-40 years you get an overestimation of the real trend." [private communication]
Chambers, D., Merrifield, M.A., and Nerem, R.S. (2012). Is there a 60-year oscillation in global mean sea level? Geophys. Res. Lett., doi:10.1029/2012GL052885 (and two related articles)
Baart, F., et al (2012). The Effect of the 18.6-Year Lunar Nodal Cycle on Regional Sea-Level Rise Estimates. Journal of Coastal Research Volume 28, Issue 2: pp. 511-516. doi: 10.2112/JCOASTRES-D-11-00169.1.
Woodworth, P.L. (2012). A Note on the Nodal Tide in Sea Level Records. Journal of Coastal Research Volume 28, Issue 2: pp. 316-323. doi: 10.2112/JCOASTRES-D-11A-00023.1.
Lüdecke H-J, Hempelmann A, & Weiss C O (2013). Multi-periodic climate dynamics: spectral analysis of long-term instrumental and proxy temperature records, Clim. Past, 9, 447-452, 2013, doi:10.5194/cp-9-447-2013, and related article.
Scafetta, N (2013b). Discussion on climate oscillations: CMIP5 general circulation models versus a semi-empirical harmonic model based on astronomical cycles. Earth-Science Reviews. 126, 321-357. (pdf) doi:10.1016/j.earscirev.2013.08.008.
Scafetta, N (2013c). Solar and planetary oscillation control on climate change: hind-cast, forecast and a comparison with the CMIP5 GCMs. Energy & Environment. 24(3-4), 455-496. (pdf) doi:10.1260/0958-305X.24.3-4.455.
IPCC AR5 Chapter 3 (2013), Rhein, M., et al: Observations: Ocean. In: Climate Change 2013: The Physical Science Basis. Contribution of Working Group I to the Fifth Assessment Report of the Intergovernmental Panel on Climate Change. Cambridge University Press. doi:10.1017/CBO9781107415324.010. Excerpt (3.7.4): "A long time-scale is needed because significant multi-decadal variability appears in numerous tide gauge records during the 20th century. The multidecadal variability is marked by an increasing trend starting in 1910-1920, a downward trend (i.e., leveling of sea level if a long-term trend is not removed) starting around 1950, and an increasing trend starting around 1980."
Parker, A (2014). Minimum 60 years of recording are needed to compute the sea level rate of rise in the Western South Pacific. Nonlinear Engineering, ISSN (Online) 2192-8010, ISSN (Print) 2192-8029, doi:10.1515/nleng-2013-0011.
Wenzel & Schröter (2014). Global and regional sea level change during the 20th century. J. Geophys. Res. Oceans. (See the Concluding remarks.) doi:10.1002/2014JC009900.
Also, Scafetta N (2014), above.
Gervais, F. (2016). Anthropogenic CO2 warming challenged by 60-year cycle. Earth-Science Reviews, Volume 155, April 2016, 129-135. doi:10.1016/j.earscirev.2016.02.005.
WUWT/Javier (2018). The 60-year oscillation revisited. (Internet)
Also, Alan Cheetham has an informative web page about various apparent climate-related cycles of approx. 55 to 65 years duration.
Science
"What passes for science includes opinion, arguments-from-authority, dramatic press releases, and fuzzy notions of consensus generated by preselected groups. This is not science." Climatologist John Christy, Sept. 20, 2012

What a mess!
The Scientific Method is what distinguishes "science" from other types of study. It is an algorithm or process for investigating the physical world. Here's how it is supposed to work, in seven steps: ↑
The scientist observes the available data.
He or she formulates a hypothesis (or perhaps several plausible tentative hypotheses) to explain the observations.
He derives testable predictions from the hypothesis.
He devises experiments or observations to test the predictions.
He does the experiments or makes the observations.
If the test results match the predictions, he cries "eureka!" and publishes. He can now properly call his hypothesis a scientific theory or theoretical model. He publishes it along with his data and detailed calculations, so that other scientists can reproduce and verify his work.
If the test results fail to match the predictions, the hypothesis is said to be "falsified," so he discards or revises it and starts over at step 2, with the new observations or experimental results added to the body of available data.
Step 7 is the test of a scientist's integrity. If, instead of discarding or revising falsified theories or models, a disappointed researcher revises the data, to make it fit his predictions, he's no scientist worthy of the name.
"It doesn't matter how beautiful your theory is, it doesn't matter how smart you are. If it disagrees with experiment [or nature, or experience, or observation], it's wrong. In that simple statement is the key to science."
- Richard Feynman (1964)
Unfortunately, much of what passes for "science" these days fails that test. Here is some recommended reading:
"The most elementary and valuable statement in science, the beginning of wisdom, is, 'I do not know.'" Jack B. Sowards (screenwriter), voiced by Lt Cdr Data (Brent Spiner).
Here's another excellent list of articles about the troubled state of what passes for "science" these days: http://skepticalswedishscientists.wordpress.com/scientific-method/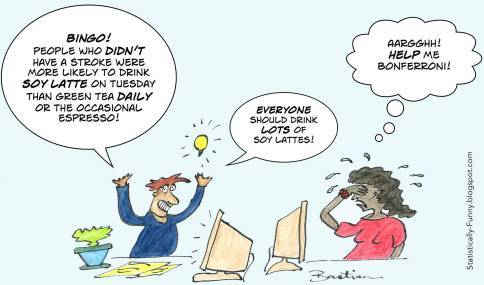 Other
Note: this page can be loaded (with some loss of formatting) as a document, with Microsoft Word 2003 or later, or with free OpenOffice or LibreOffice Writer.
Last modified: 06-Jul-2023 (version 129)
Copyright © 2012-2022, David A. Burton.
Note: the "last modified" date and version number on this web
page are maintained automatically by TLIB Version Control.