Former President Obama's seaside villa on Martha's Vineyard
Note: to learn more about climate change, click here:
https://sealevel.info/learnmore.html
79 Turkeyland Cove Rd, Edgartown, MA 02539
https://www.realtor.com/realestateandhomes-detail/79-Turkeyland-Cove-Rd_Edgartown_MA_02539_M46762-74498
https://www.zillow.com/homedetails/79-Turkeyland-Cove-Rd-Edgartown-MA-02539/56026869_zpid/
https://www.coldwellbankerhomes.com/ma/edgartown/79-turkeyland-cove-rd/pid_30921770/
https://www.trulia.com/p/ma/edgartown/79-turkeyland-cove-rd-edgartown-ma-02539--1150659910
https://www.google.com/maps/place/79+Turkeyland+Cove+Rd,+Edgartown,+MA+02539/
Elevation and flood risk
https://www.google.com/maps/place/41%C2%B021'38.4%22N+70%C2%B032'47.5%22W/@41.3605841,-70.5487026,712m/data=!3m1!1e3!4m5!3m4!1s0x0:0x0!8m2!3d41.3606526!4d-70.5465139
https://www.whatismyelevation.com/location/41.360652923583984,-70.54651641845703/41-360653---70-546514-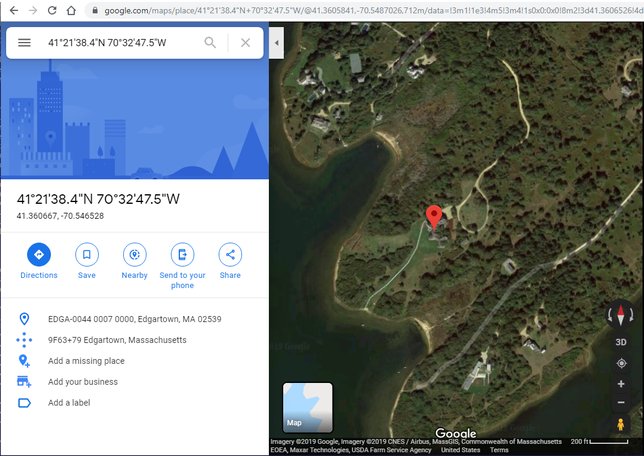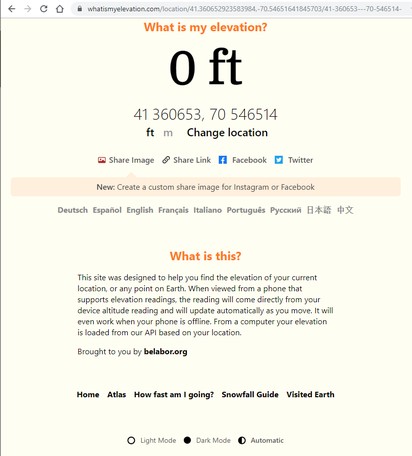 (click any image on this page to enlarge it)
FloodIQ.com
is a project of the crackpot "First Street Foundation," which was created in late 2017 to hype unscientific sea-level alarmism.
Their report for President Obama's property
rates the flood risk as "severe" in any size hurricane. This map (
from their site
) is for a Cat 3: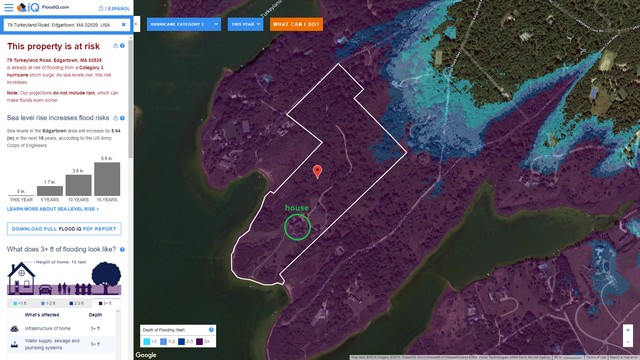 It's been observed
that Obama obviously is not as worried about climate change and sea-level rise as he pretended to be, when he was in office.
Real estate listing
Saved copy:
79_Turkeyland_Cove_Rd_Edgartown_MA_02539-realtor.com.html