Antarctica emits more radiative energy than it absorbs, year-round.
The Arctic also does so nearly year-round. Solar radiation absorbed in the Arctic only barely exceeds radiative losses, briefly, in mid-summer.
Click on the graphs to enlarge them: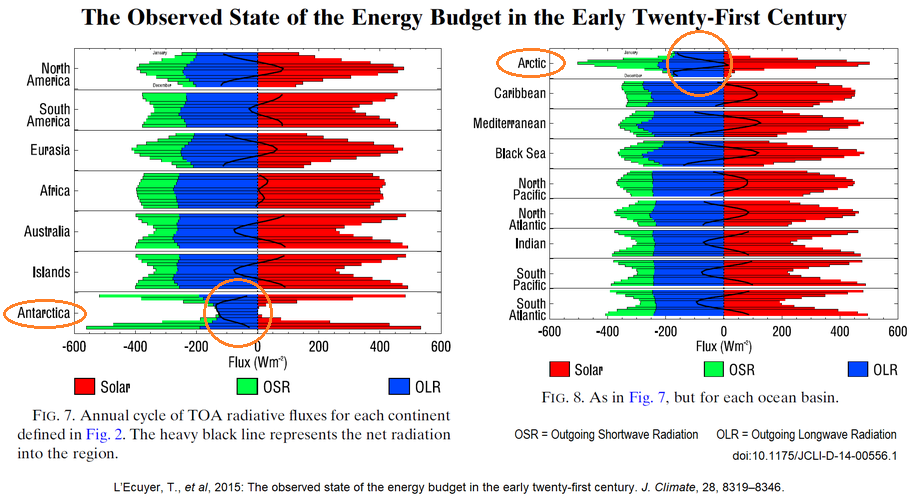 Source: L'Ecuyer, T. et al, 2015. The observed state of the energy budget in the early twenty-first century. J. Climate, 28, 8319-8346. Fig. 7 & 8.